Contract & Obligation Management
A contract is an agreement between two or more parties, creating mutual obligations that are enforceable by law. The basic elements required for the agreement to be a legally enforceable contract are mutual assent, expressed by a valid offer and acceptance; adequate consideration; capacity; and legality.
Once contracts are created, agreed and finally signed it's critical for the success of the delivery to ensure both sides end up with the value exchange they anticipated, by ensuring all responsibilities can be extracted and tracked through to its completion.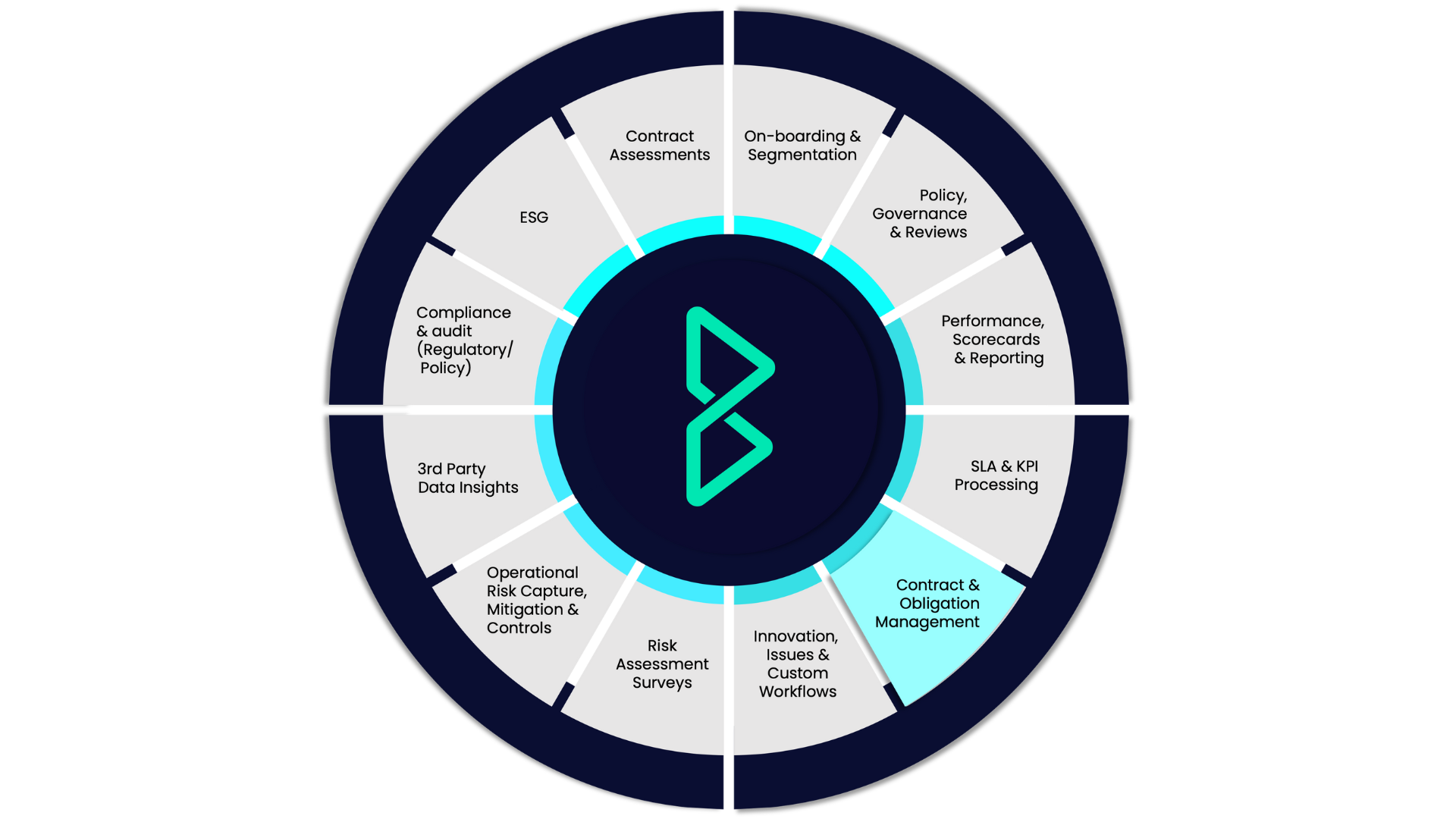 Simplify Contract Management
Contract & Supplier Managers must ensure they are actively managing their relationships to gain added value even after the deal has been signed.
Managing your entire supply chain starts with the contract document itself - But where did you store it? Between searching emails, your business hard drive and the filing cabinets, they are often misplaced.
Varying renewal notification periods and events triggered by time/deal situations across your supply chain can cause for value to be missed or lost.
Unaware of the responsibilities by each party due to the contract living in a hard copy and not within your day to day
Rights and terms unaccounted for or not enforced missing out on relationship optimisation and added value for your business
Contract & Obligation Management
Brooklyn Solutions
Never miss an opportunity to add value
Review your relationship timeline to discover when your contracts with suppliers are up for renewal or obligations are due for delivery.
Seamlessly track events and steps to improve oversight or the renewal process with early renewal notifications to ensure you are getting the most out of your suppliers.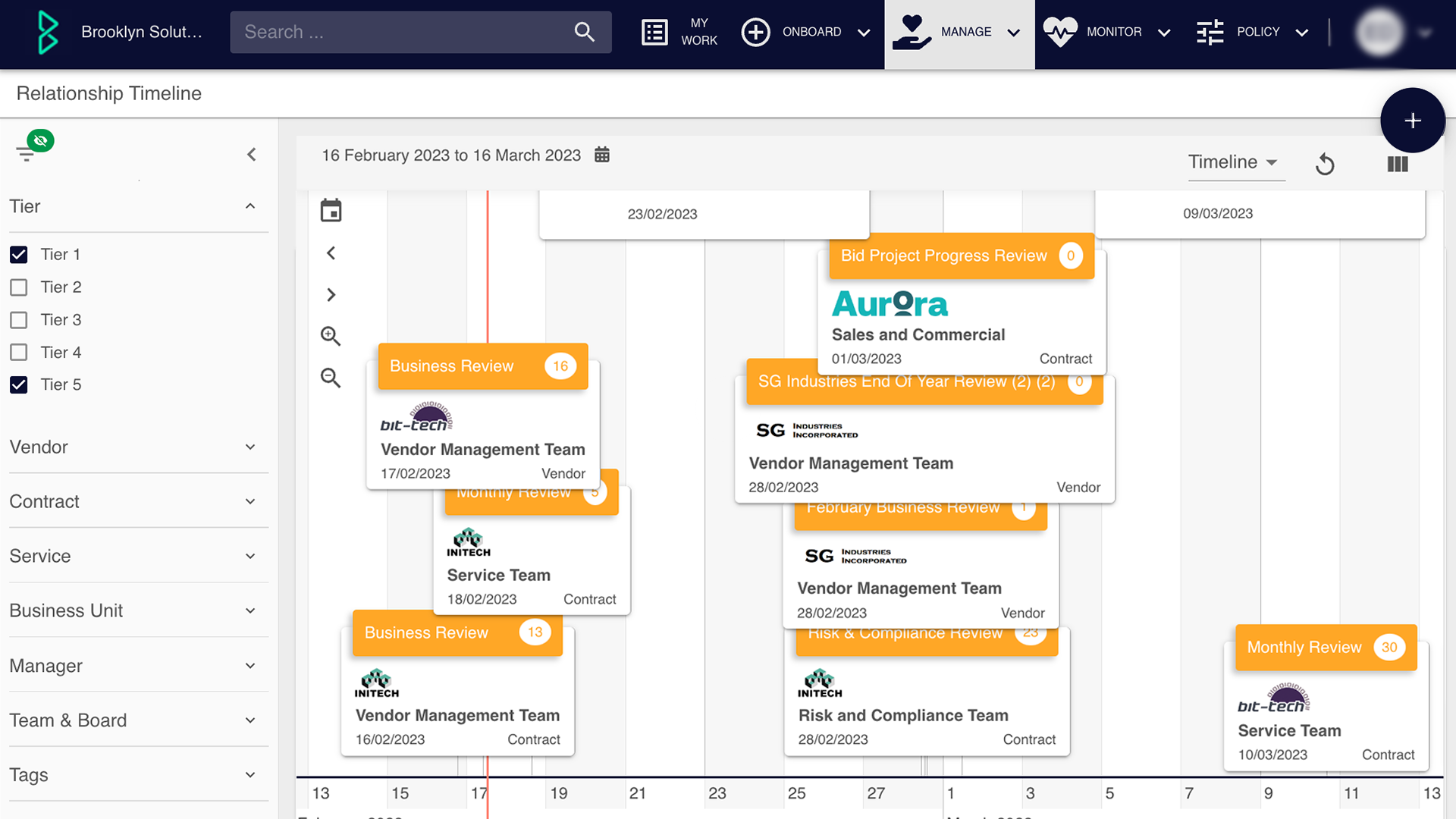 360 overview of your supply chain
See a holistic overview of your entire supply chain. Observe when your contracts are up for renewal, their total value and how they are performing across the contract lifecycle creating an in-depth forecast for your expiry and business spending making informed decisions based on data and insight.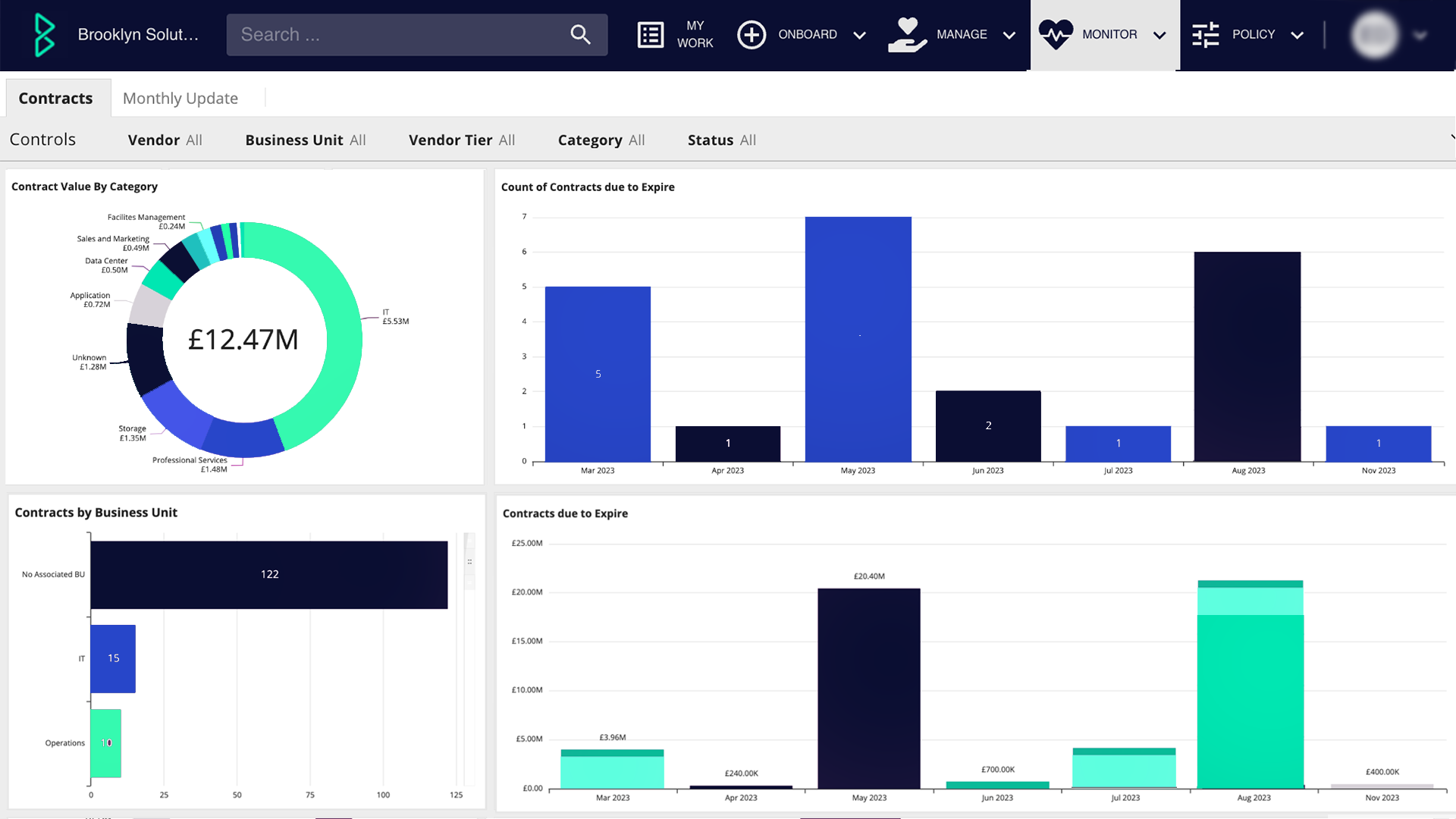 Why us?
Brooklyn helps you maintain service continuity and minimise disruption across your supply chain. Optimise your contract renewal workload, capturing cost-saving as well as cost-avoiding opportunities.
Optimise and balance contract renewal workload
Maintain service continuity and minimise disruption
Capture cost-saving / avoiding opportunities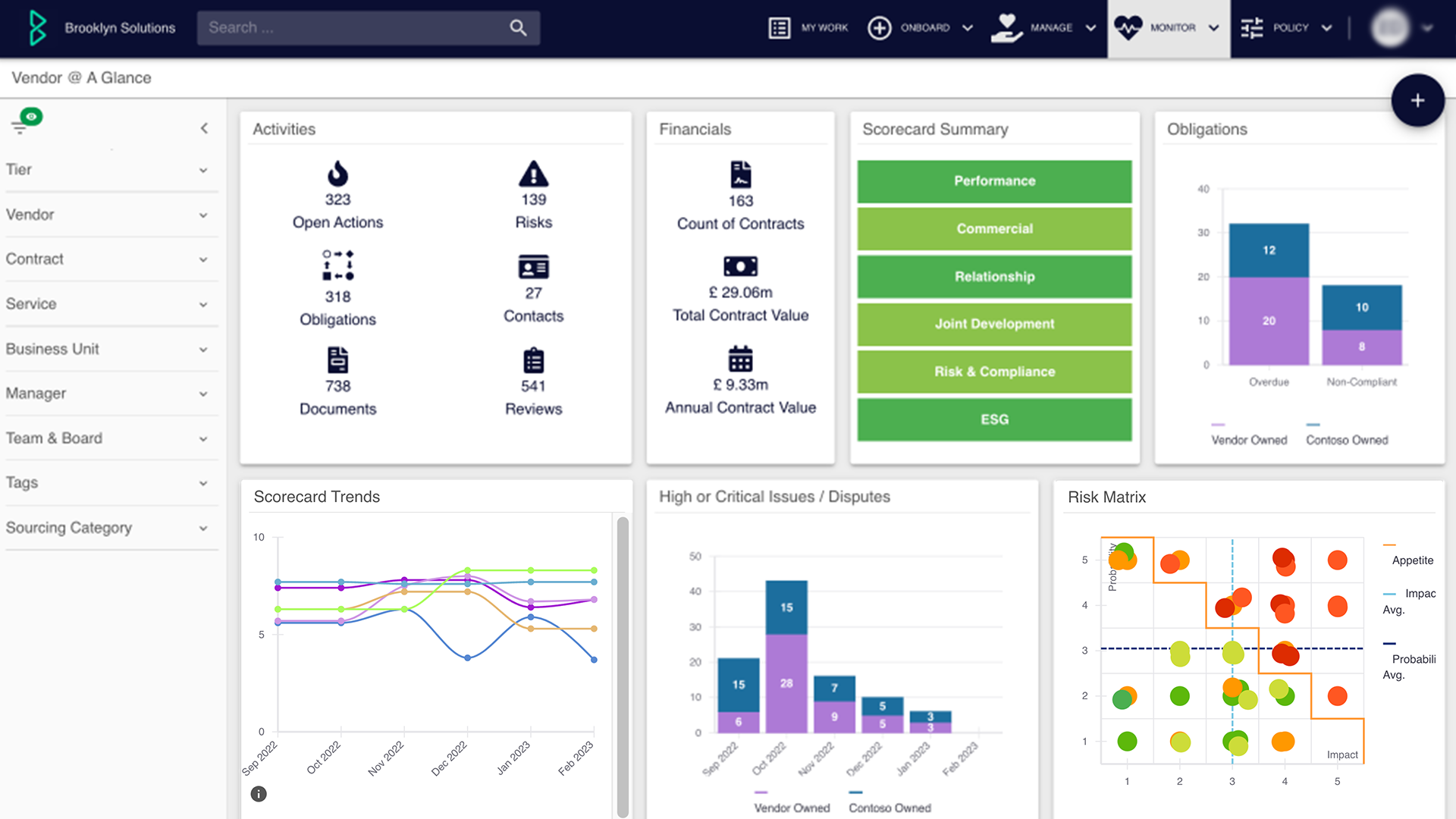 Want to learn more about how Brooklyn can you transform your Contract and Obligation Management?
Explore Brooklyn Solutions