Onboarding & Segmentation
Onboarding and Segmentation ensures you efficiently capture all the necessary metadata requirements to manage the scope of the contract at the start of the deal.  Brooklyn's Onboarding and Segmentation solutions helps your prioritise and strategise how much governance or focus is applied to based on deal value across your entire supply chain.
When managing a whole supply chain or customer base it is challenging to ensure you have all the required information and that it is consistently up to date. Using Paper or PDF contracts you could be missing out on the hidden value within your customer-supplier relationships, as obligations and SLAs become trapped within this document. Often Contract Managers have to individually tackle keyword searches within 400-page documents in a PDF reader to find the desired obligation. This is time-consuming and a huge manual burden on teams today so resulting in poor results and outcomes.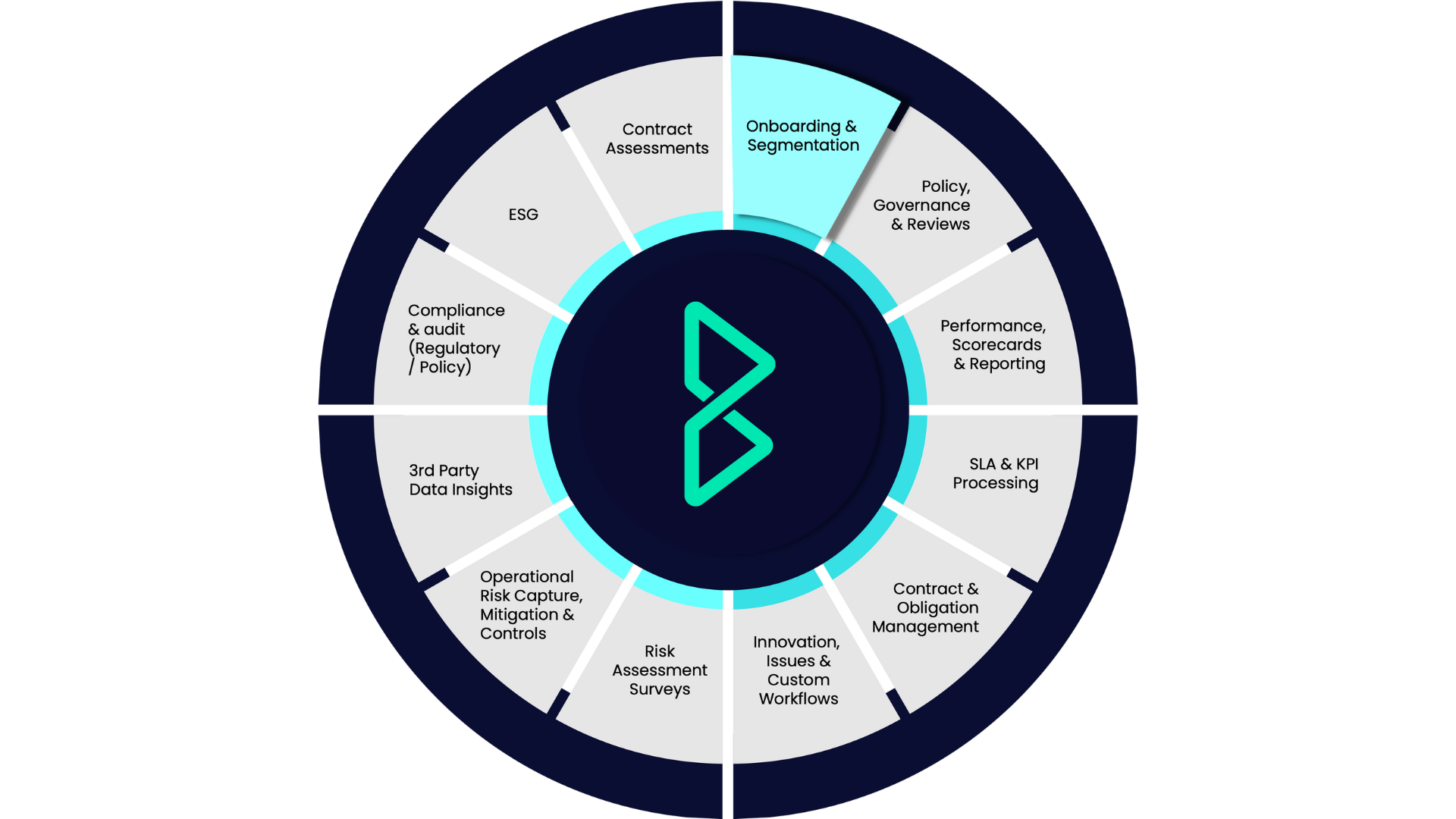 Remove the complexity of Customer/Supplier mangement
Digitalise your process, remove the complexity and get the most out of your Customer/Supplier relationships.
Complex relationships and contractual structure can make it difficult to get value out of the relationship
The manual burden for those in charge of managing the contracts
Having value including obligations and SLAs become trapped within this document.
Many segmentation viewpoints
Customer or Supplier Onboarding & Segmentation
Brooklyn Solutions
Brooklyn Smart Onboarding Engine
Using Brooklyn's Smart Onboarding engine (SOE), Contract Managers can scan documents and extract key data and contract obligations with ease. Using AI Extraction, Brooklyn can review multiple contracts simultaneously, and provide insight into each of your suppliers or customers with complex relationship mapping.
The Brooklyn platform offers:
Same-day onboarding of new customers/suppliers

Review multiple contracts at once across your supply chain

Automate surveys and alerts

Have a digitalised obligation repository, all in one place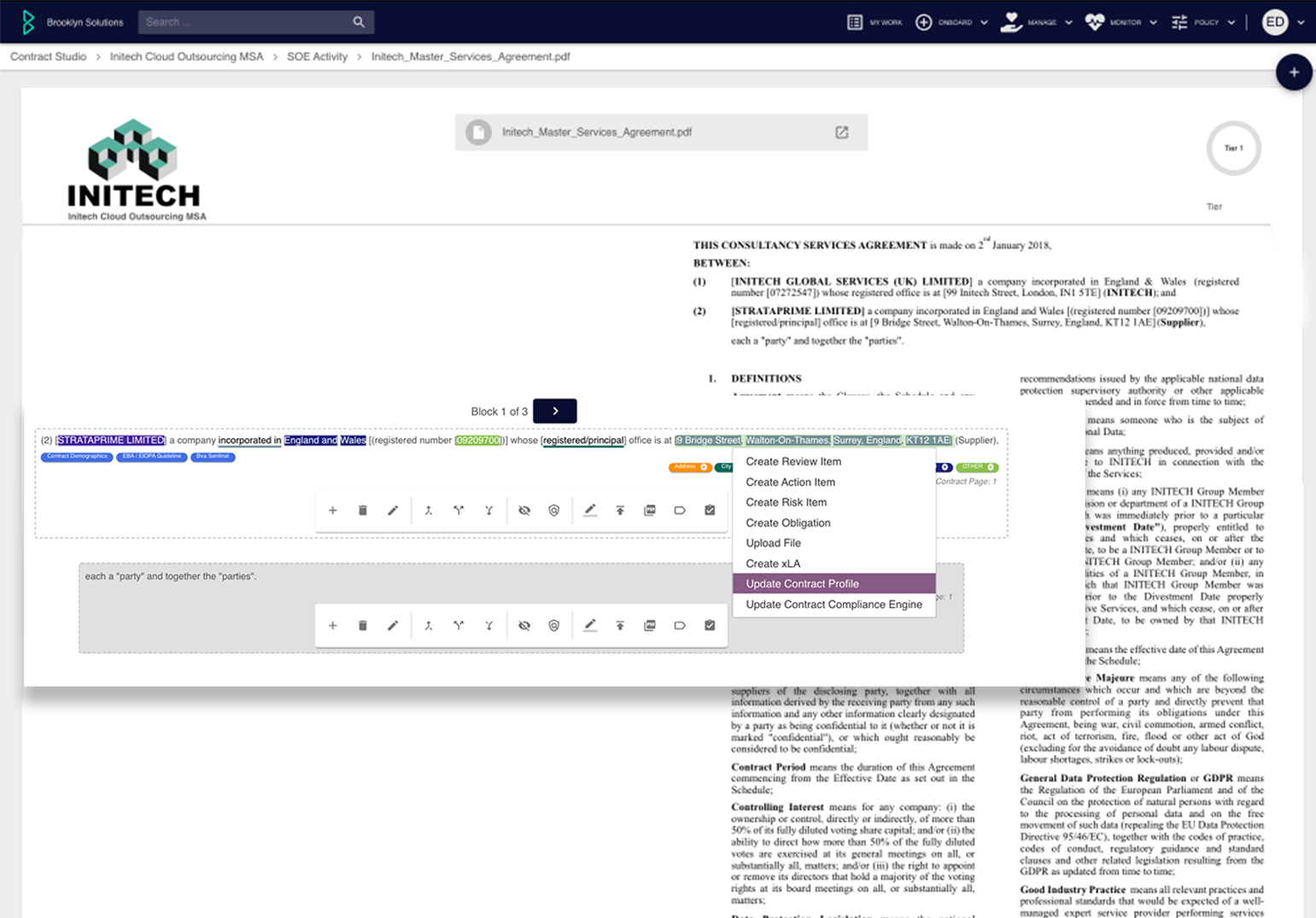 Why us?
Reduce the time and complexity of onboarding and segmenting new customers or suppliers with Brooklyn's Smart Onboarding Engine.
Increase the coverage across your entire vendor base whilst gaining stronger alignment between pre-contract and post-contract management.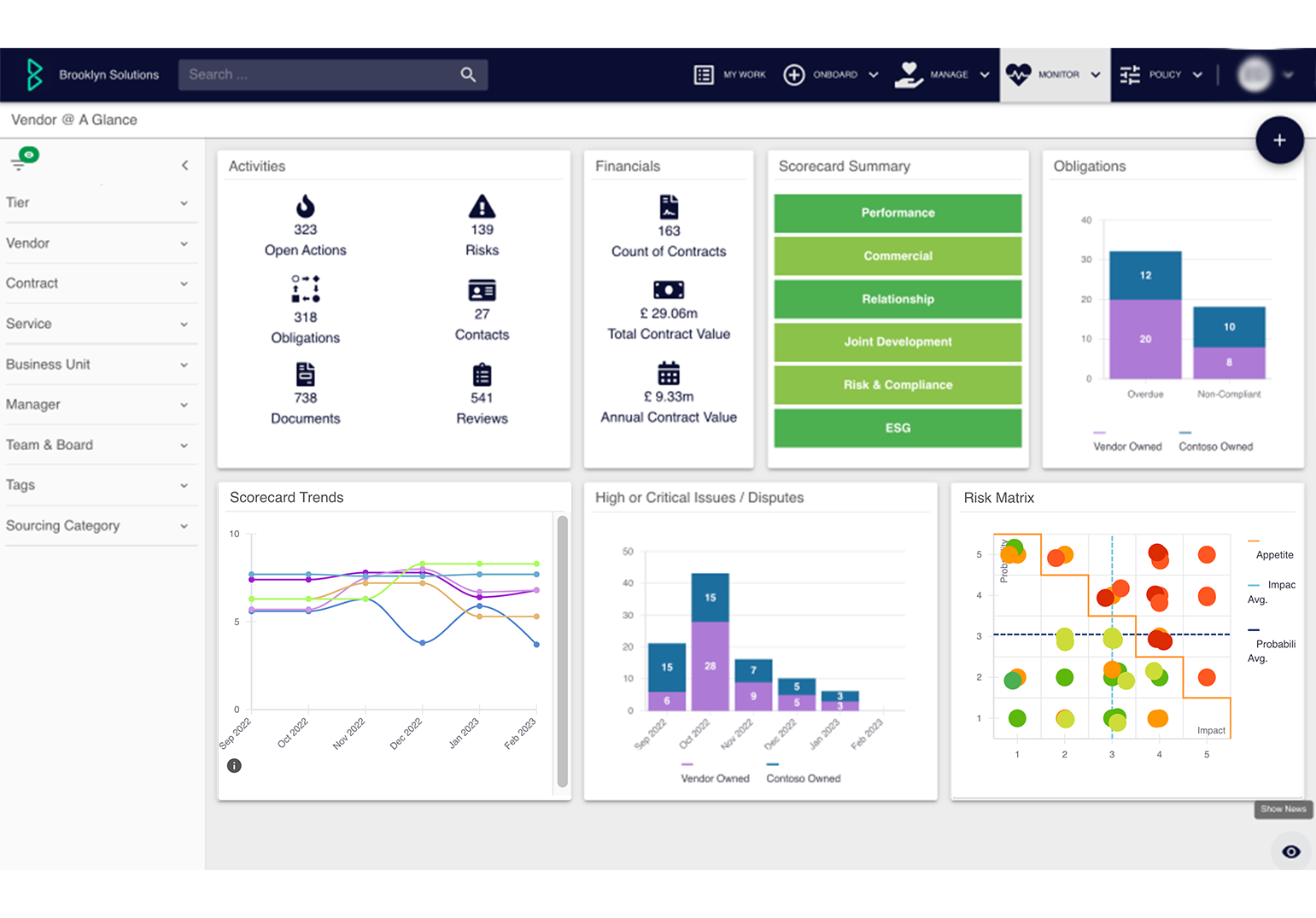 Explore Brooklyn Solutions