SLA & KPI Automated Processing & Reporting
Tracking Service Level Agreements (SLA) & Key Performance Indicators (KPI) manually can be a thankless task and is often overlooked, but many functions manage customer-supplier relationships or delivery. A consistent, scaleable and largely automated approach is required here for it to be considered performant.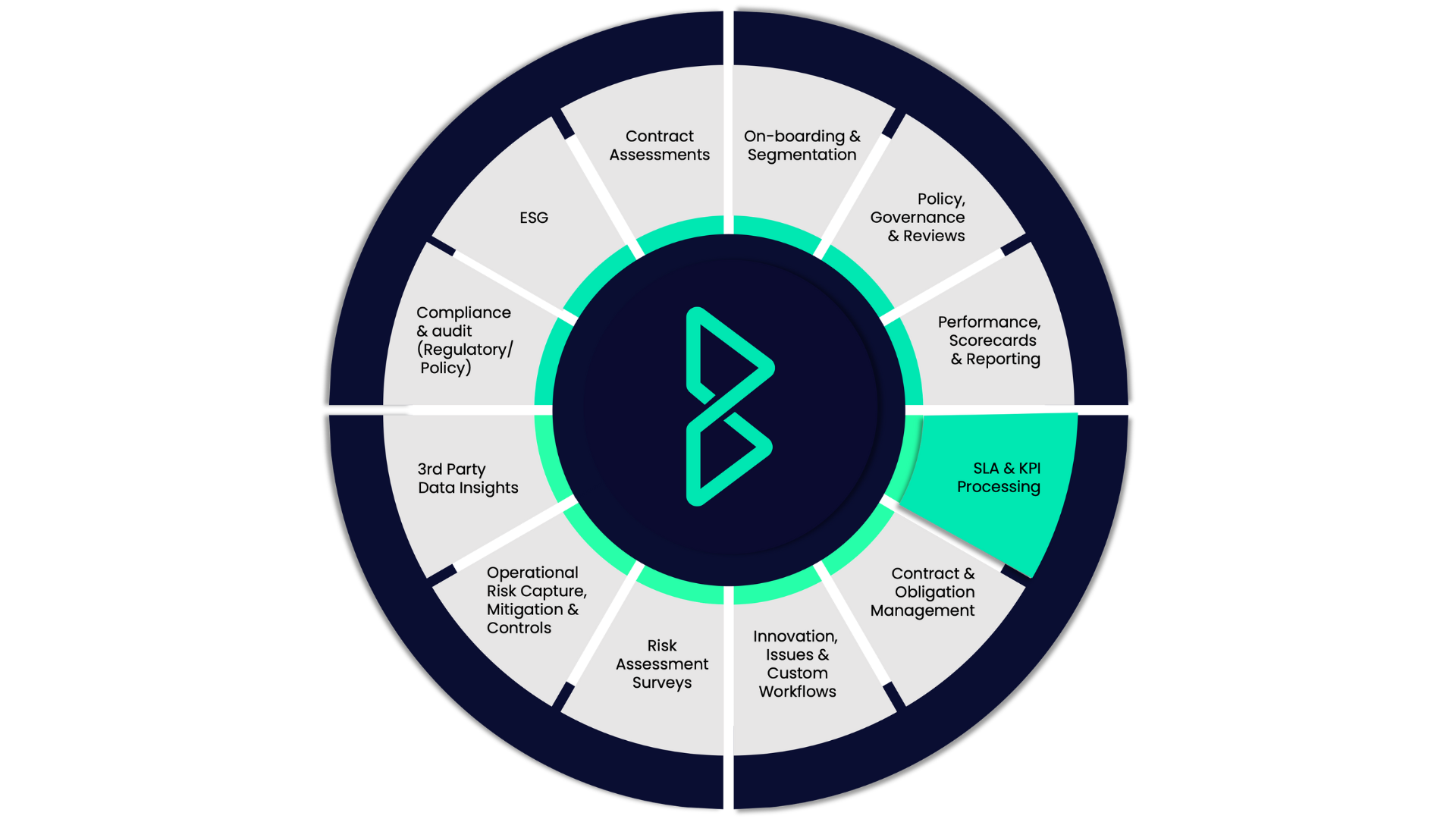 Streamline your Customer/Supplier mangement
Across the entire contract management portfolio it can be difficult for Contract Managers/Delivery Managers to manage and track the SLA & KPIs of each customer or supplier contract. As organisations continue to outsource more and more of its functions this largely manual process continues to grow.
Too many SLAs & KPIs to manage.
Metrics not even making it out of the contractual document.
Manual processes are not able to keep up.
Service Level Agreement (SLA) & Key Performance Indicator (KPI) Automated Processing & Reporting
Maximise value across your supply chain
Brooklyn Solutions allows you to automate your SLA & KPI processing with ease and at any scale or complexity.
The ability to simply onboard metrics from the contract or a series of pre-defined templates will enable teams to receive automated email alerts for failed SLAs or review in real-time on the SLA dashboard.
Make your customer or suppliers clearly accountable & aware with review meetings and third-party self-reporting.
Manage and track risk through the SLA dashboard. Create actions to monitor failed SLAs and risks within your supply chain. Allow Risk Managers and your SRM team to have visibility of the risk exposure during the life of the contract.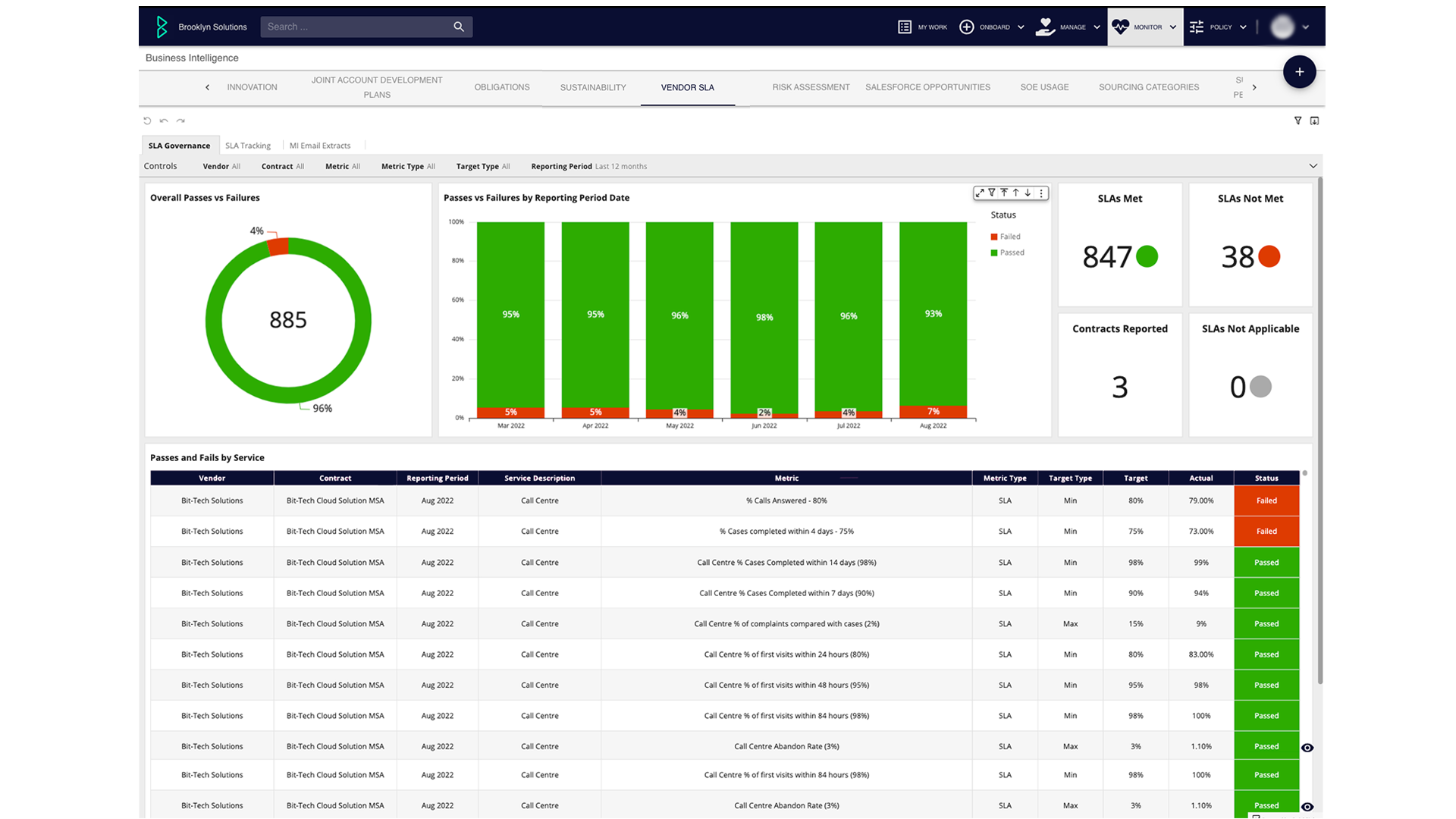 Why us?
Brooklyn allows you to focus more on added value activities with your supply chain, hold your vendors to account and operated by managed SLAs by exception to streamline your customer-supplier relationships.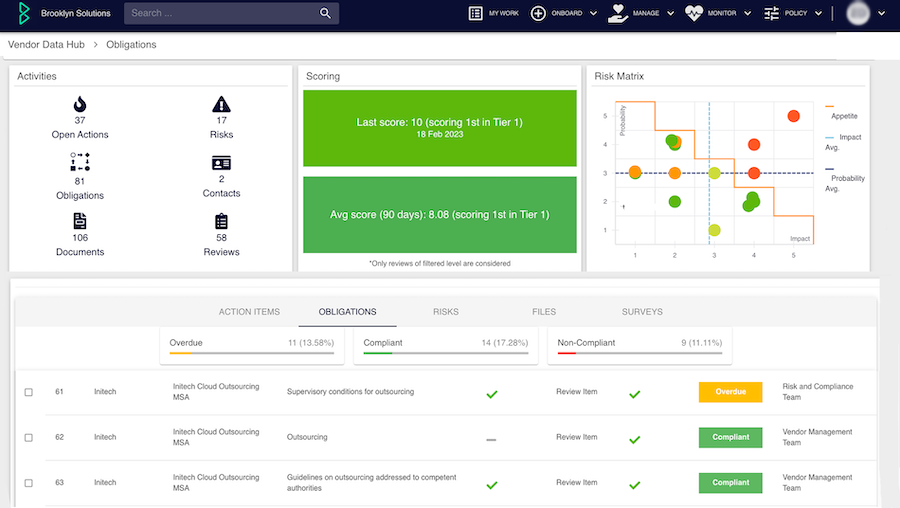 Explore Brooklyn Solutions