Compliance & Audit
Regulation across the UK and Europe has steadily increased across all business sectors. In recent years, events have driven specific revisions in all industries as they emerged and the complexities become understood.
In recent years, we have seen events of scale, such as the post-2008 financial crisis, resulting in the G20 committing to fundamental reform of the global financial systems to build safer, more resilient procedures. The outcome resulted in holistic changes to how companies interacted with their Customer or Suppliers.
As regulatory bodies continue to adopt stricter and more resilient guidance for organisations, it impacts how businesses engage and approach their Customer-Supplier relationships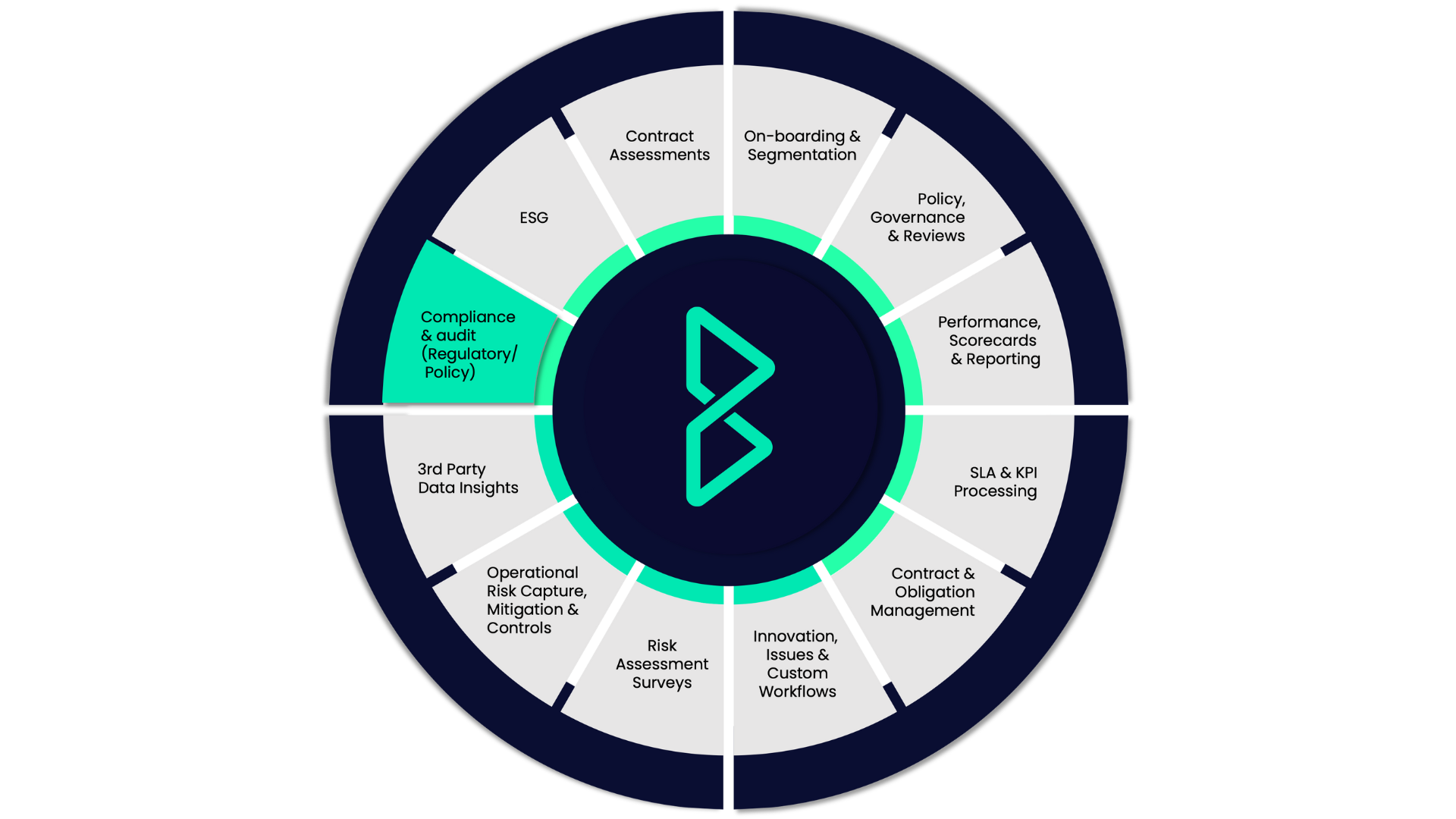 Remove the complexity from Regulatory compliance
With the ever-changing regulations, it can be hard to keep up. Compliance Managers struggle to ensure they are compliant across their entire supply chain.
The complexity of ever-changing regulations makes it difficult to keep up and ensure you are meeting the latest regulatory guidance.
Setting up processes that underpin regulatory guidance takes work and can be time-consuming.
With the complexity of the ever-changing regulatory guidance, it can be hard to track all the way through to completion and at scale.
Staying on top of compliance is highly manual and expensive
Meeting Regulatory Compliance
Brooklyn Solutions
Digitally Fit for Audit
At Brooklyn, we have built out-of-the-box processes designed to comply with the latest regulatory guidance. With the ability to deploy policies against different Customer or Supplier segments and demographics, you can feel confident you are digitally fit for audit. The Brooklyn platform offers:
Access to regulatory governance calendar and key events.

Score your customer base against policies with dashboards and visual heatmaps.

Automate regulatory-related actions, risk assessments, & performance surveys

Digital Policy & Framework with full awareness of governance tiers that best apply to each contract

Role-based orchestration/my work

Customisable Regulatory Governance engine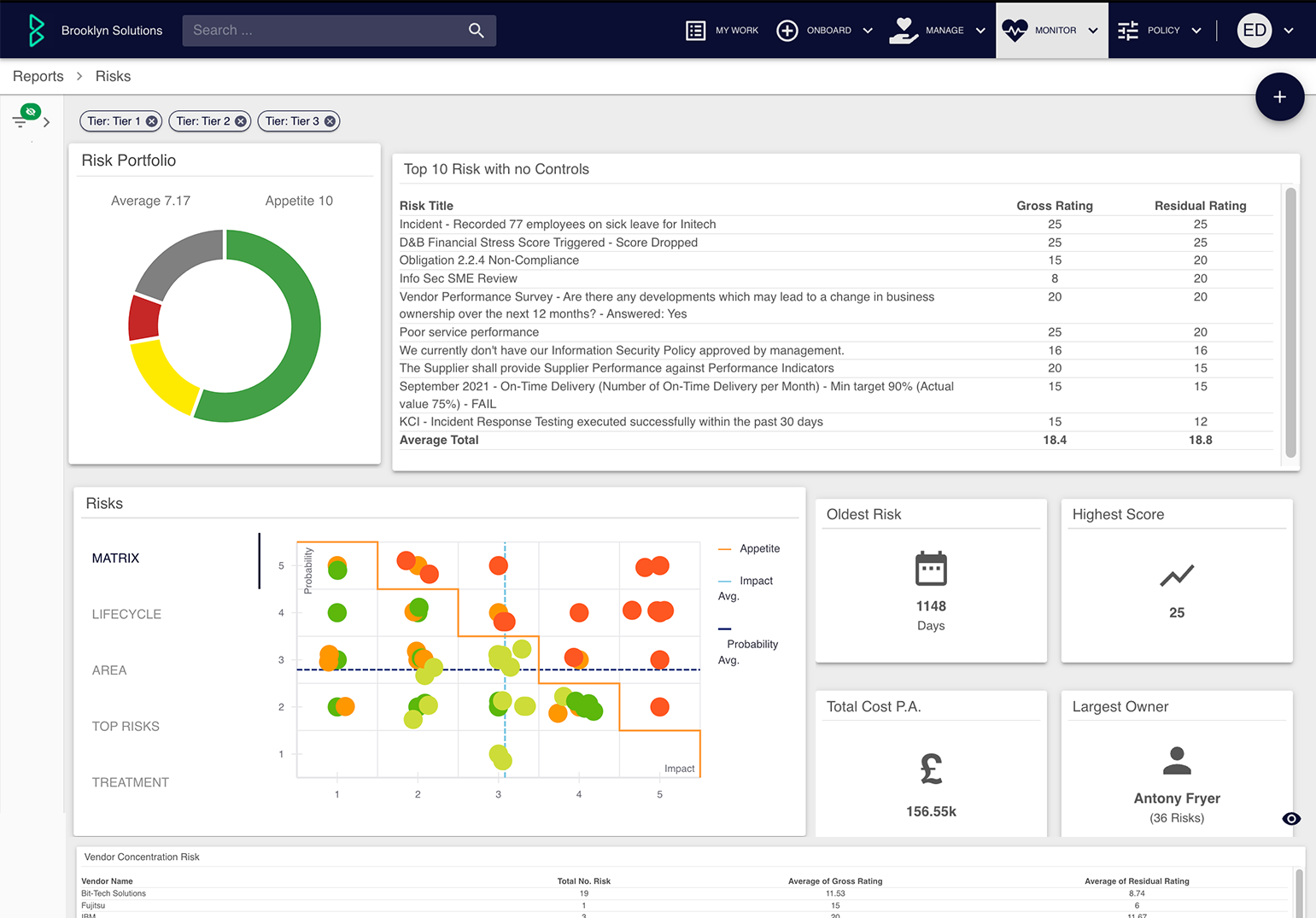 Why us?
Use our future-proofed platform that will be continually maintained and optimised to comply with changes to existing and any new regulatory standards.
Brooklyn Solutions supports you to demonstrate compliance quickly, highly customers or suppliers that are not meeting regulation and keep up with the ever-changing guidance across EMEA, UK and US.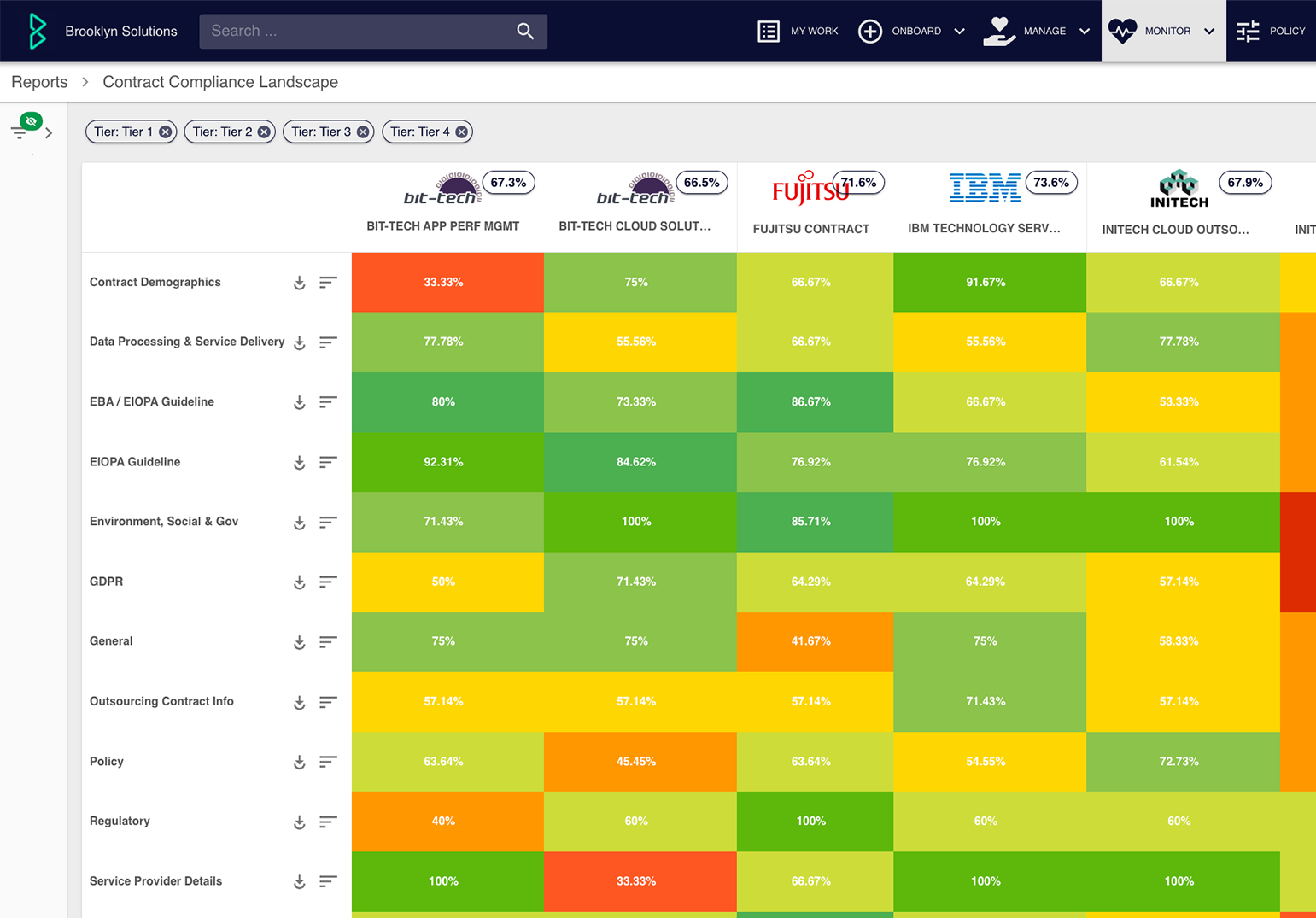 Assured Regulatory Coverage