Reviews & Action Tracking
Want to manage more customers or suppliers without having to increase resources?
Customer and Supplier Management Offices (VMO) must drive best practices and standardisation across the business. This can be challenging with so many activities embedded in the operational roles of the organisation. 
Operational roles within Customer and Supplier management struggle to know what activities to undertake and with the right customer or supplier at the right time for their needs.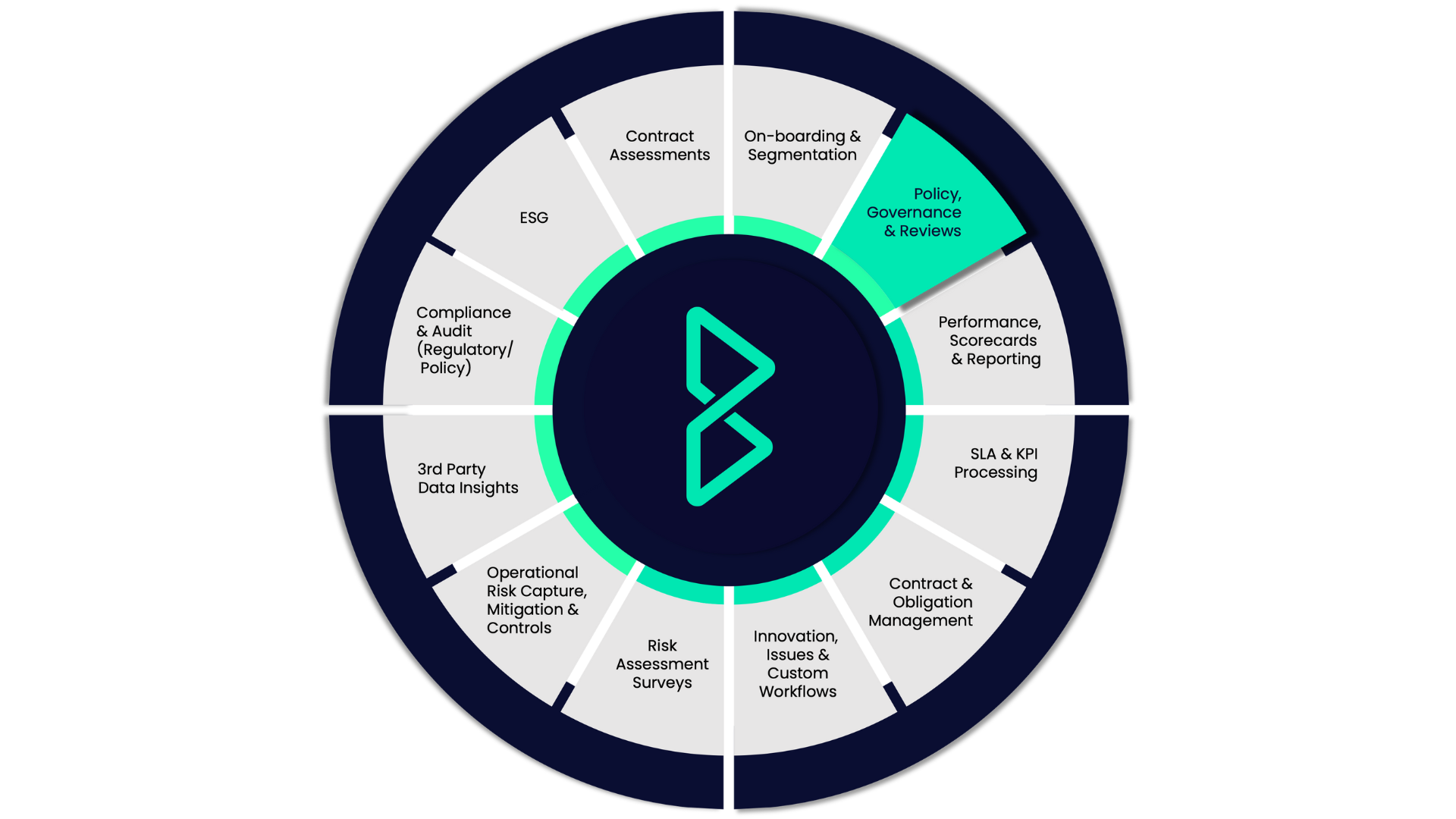 Streamline your Customer/Supplier mangement
Contract and Supplier Managers struggle to prepare for review meetings and embed best practice across their supply chain.
Using Analogue tools & manual methods don't scale and are extremely time consuming.
Contract and Supplier Managers are constantly searching for their policy and frameworks struggling to define what should be covered and measured.
Manually preparation for Customer/Supplier reviews wastes 40-60% of time.
Customer or Supplier Structured Reviews & Action Tracking
Brooklyn Solutions
Maximise value across your supply chain
Manage your customer-supplier meetings all in one place.

Our relationship timeline provides visibility of all the activities across your entire supply chain and departments involved including both historic and future review meetings.

Prepare, and run a structured governance review meeting with a pre-populated agenda based on the current SLAs, and promised value extracted directly from the contract.

Upload meeting minutes and capture working actions in the My Meeting Canva, providing a complex audit trail for your working relationship.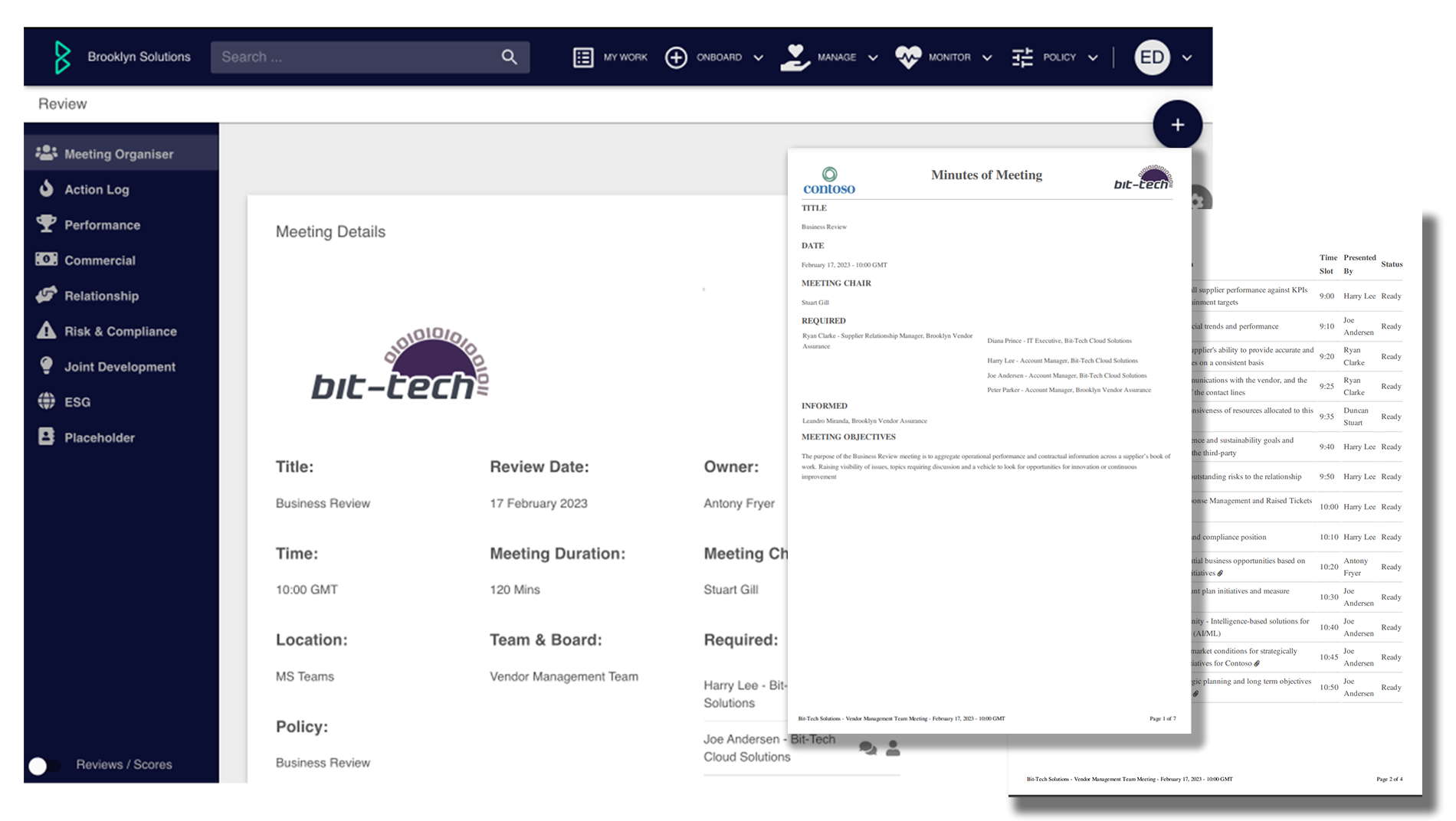 Why us?
The Brooklyn platform helps you streamline your customer/supplier management by eliminating manual and time consuming steps through our fully automated platform.  Allowing you to allocate more resource to focus on added value activities across your supply chain.
Hold Vendors to account and drive improvement utilising our standardised best practice processes and actions for the relevant teams engaging with each relationship.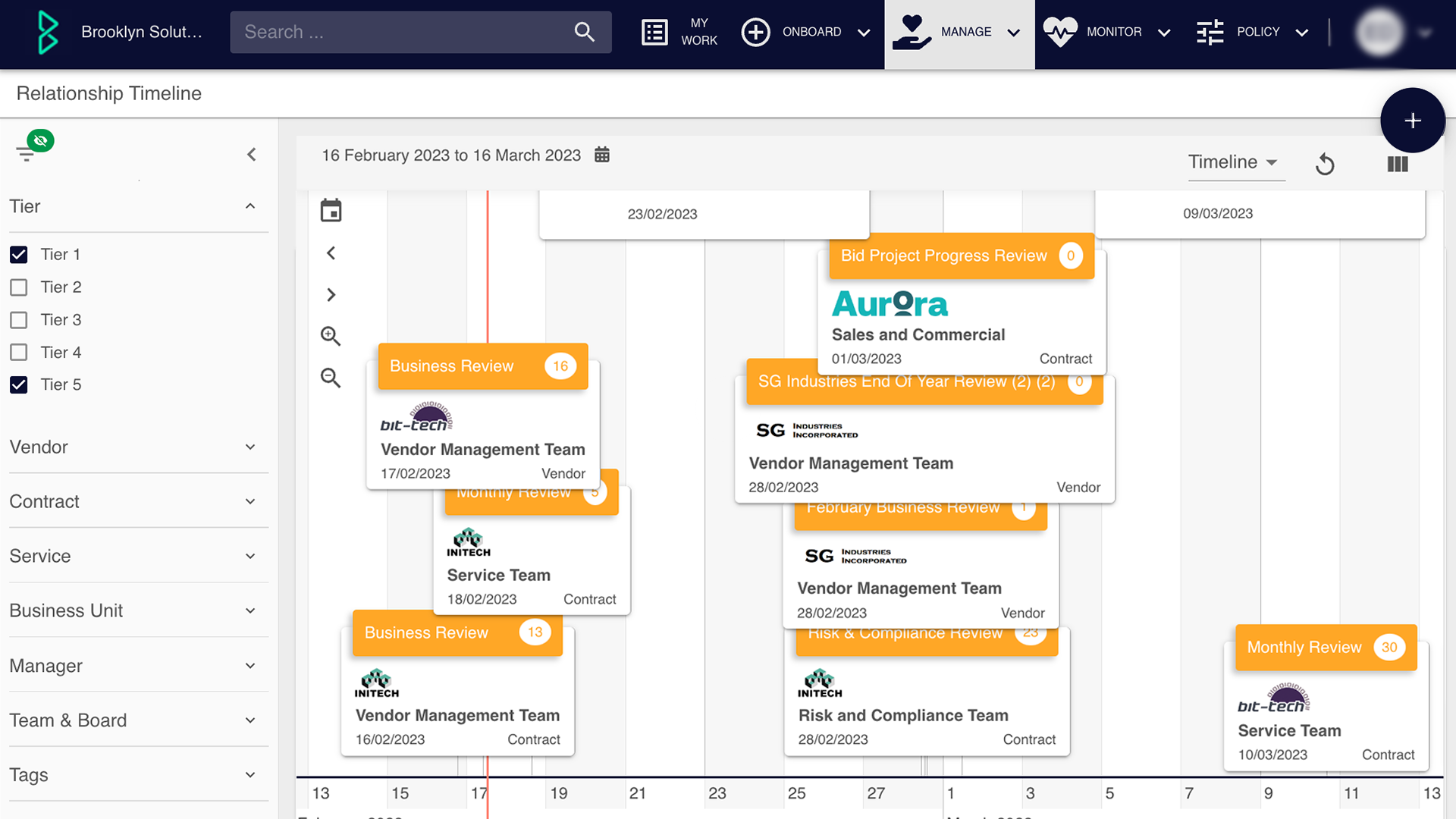 Explore Brooklyn Solutions