In almost ALL cases, pre- and post-contract management will focus on negotiation and executing a scope of work or agreement in order to supply goods between two or more organisations / legal entities (or companies, if you will). However when it actually comes to delivery, how much does the company/companies actually do? Very little in fact. 
Often, they are simply represented by a collection of legal documents formed as an entity with a set of reference numbers and everything actually delivered comes from the people that make up these organisations.
These people collectively represent the culture, capability, level of innovation, and everything really. As the old saying goes–people buy from people, and the same goes with contract management: contracts are delivered by people too! However, contracts are complex with many different variables, especially in strategic deals that tend to be rather elaborate, which is often due to the negotiation and legal wording. Therefore, it is essential to be clear on how a contract will be delivered or realised, and who will be responsible for what.
What's a RACI Model?
I have spent my entire career working either directly with or in large and small change programmes. So, over the last 20+ years, I have witnessed, and in some cases, I've been responsible for some that are good, bad and some that were downright ugly. Regardless, I was always able to learn a valuable lesson at every stage.
However, if I just consider the programs that were most enjoyable to work on and the highest performing, they all seem to share some similar characteristics: they were the programmes led with a defined clarity of task that was clearly broken down to a process level and well communicated, whilst being regularly reviewed. In most cases, you could track the task back to a map of names, remits and what they represent on the programme. This was commonly referred to as programme /project Governance, which aimed to keep hygiene levels at an optimum.
Within terms of reference, a project initiation document, business case, etc, is usually one of the single most useful assets: the RACI model. RACI is an acronym that stands for Responsible, Accountable, Consulted and Informed. It's a standardised way of assigning and defining who will complete a process, task or activity and who needs to help or be helped or just told about it. Breaking down the 4 components of RACI:
Responsible: a manager or team member who is directly responsible for successfully completing a project task.Accountable: the person with final authority over the successful completion of the specific task or deliverable.
Consulted: someone with unique insights the team will consult.
Informed: a client or executive who isn't directly involved, but you should keep up to speed.
To stay in line with recommended best practices it's suggested that there can only be a single person that is Accountable for each task; this is usually an executive of sorts. One could say that ultimately a CEO is accountable for everything, but in large organisations, this needs to be delegated to a reasonable level of authority whilst still being someone with the right level of sign-off and in keeping with the scope of the task at hand. The key takeaway from this is that just because a contract has been successfully negotiated to a point that it has been signed or approved, does not mean it is being delivered. A huge amount of work goes into winning the deal, and it is often forgotten that the true work begins post-signing, as both parties then have to deliver what was contractually agreed upon.
So how do you get back on track post-signing? A reverse engineering task needs to take place, whereby the scope that your company had envisaged gaining from the contractual agreement needs to be broken down into real work centres, towers, departments or teams. What was once a 'them' and 'us' problem in a legal sense, can very quickly become a question of who needs to deliver which task.
The Answer
There are two parts to this;
Operationalise the contract

– Firstly, there needs to be an agreed RACI model outlining who or what teams will take the agreed negotiated and legal contract where all activities are mapped at a "COMPANY" level and translate all legal jargon into a set of clearly defined tasks that are time or data condition

Deliver the contract

– The second part goes beyond the distilling of pages of legalese into something that is defined and can be executed against. A side point to note here is that, if you cannot get a decent set of deliverables out of a contractual document, it might just not be worth the paper that it is printed on. Ambiguous and weak contract clauses are no good for either party as there is always room for misinterpretation. As someone who worked on a trading floor at the turn of the century, ambiguity was never a good sign. Communications had to be really clear to ensure that there was no room for misunderstanding, therefore they followed an explicit and concise format, and in some types of markets, their own language was constructed (and in open cry markets they were hand signals and gestures). Clauses are much like personal objectives and should be SMART by design to ensure that there is clarity on what is being asked unfortunately this is so often not the case today with negotiation making them bland and meaningless.
RACI & SMART MODELS: The importance of RACI & SMART models for post-contract management
Get in touch
If you would like to know more about Inherent Risk, Risk in general or Post-contract Customer-Supplier Management, please get involved through the comments or just like, share and subscribe via the details included to ensure that you don't miss out on any future content.
To speak to someone from the Brooklyn team about the solutions that we offer, Request a demo.
Related Articles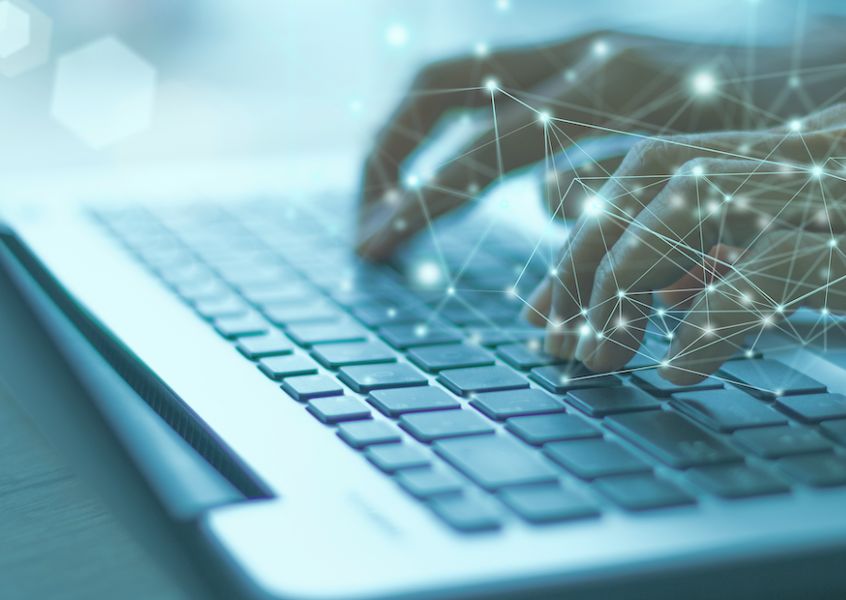 The 7 Principles of VendorOps and How to Apply Them
January 27, 2023